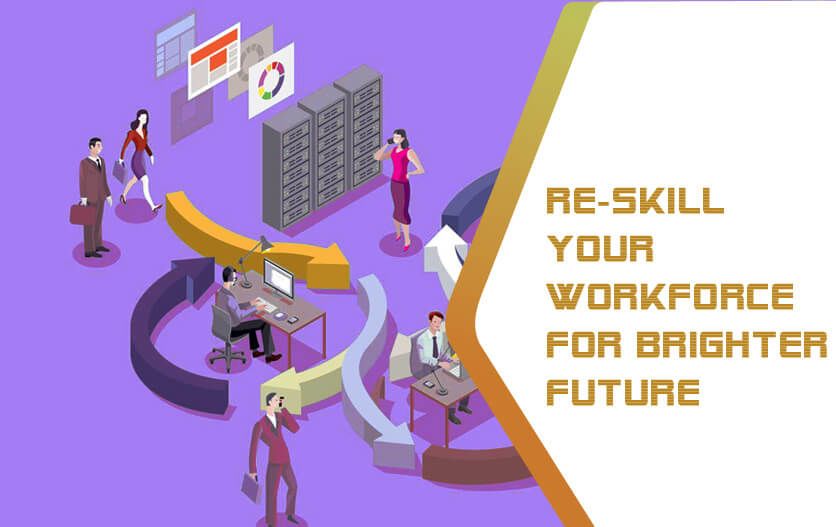 Re-skill your workforce for brighter future
Re-skilling refers to training your employees and instilling new skills in them to equip them for a new and better position in the organization. It has proved to be an effective way of addressing the dilemma of emerging technologies. In this blog, we have devised few ways to re-skill your workforce:
1. Continuous learning culture
Employees always look forward to upgrading their skills and keeping them in line with the latest technology. It provides them with a sense of security and self-satisfaction. Business organizations who want to stay in long run should offer learning programs to their employees while working too. Analyze and recognize their weak points, offer them your support and watch them grow. You can offer several methods like on-the-job training, off-the-job training, blended learning, or peer learning.
2. Digital era
With the increasing use of digital gadgets and technologies in businesses today, it is important to keep your employees and your firm up to date. Digital advancement is an ongoing reality and therefore, businesses should keep in line with it. Old employees who're not aware of this should be put into training programs to close the gap. FabHr HRMS software offers easy and convenient solutions for all your HR problems. Get our app today and run your business smoothly.