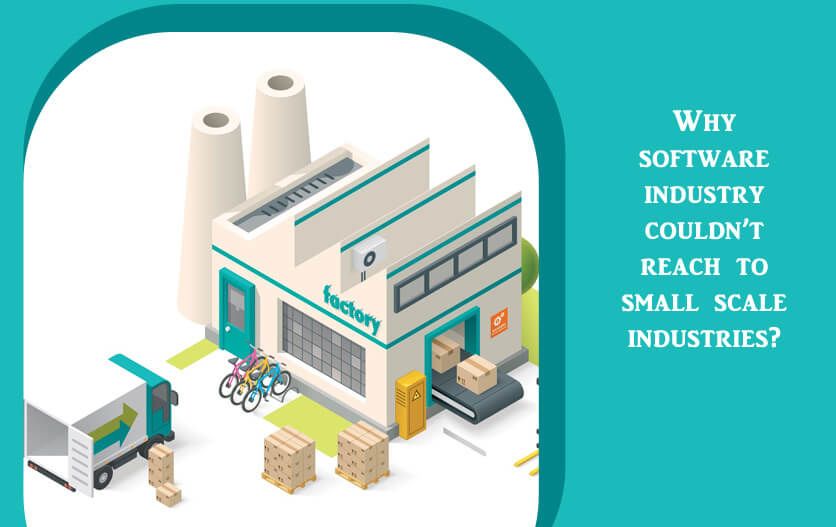 Why software industry couldn't reach to small scale industries?
Currently, small-scale industries face several challenges regularly such as technology, labor, power, and much more. This is mainly because of their small size and limited capital. They cannot take advantage of the resources available and as a result, lose their motivation. In some cases, it also leads to the closing down of the industry. With the advancement of technology, it has become mandatory to go digital. From external client communication to internal completion of tasks, it is all automated. Surviving in the industry without technology and the latest software is unlikely. One such need of today's business world is HRMS software. While handling tasks manually, there were increased possibilities of errors and omissions. This in turn led to doubling of efforts and time with reduced productivity. To avoid such rookie mistakes, several HRMS software has been introduced in the industry over time with different features and at a varying price. One such software is FabHr HRMS software. Few benefits of using FabHr software are:
1. Cost-effective
Are you worried you won't be able to afford HRMS software? Worry no more! FabHr software is highly affordable without compromising its quality and productivity. It also offers one month FREE trial period without any prior commitments to continue your subscription.
2. Quality
Serving our customers to the best of our abilities is our first and foremost priority. We never compromise with the quality and technicality of our software. Instead, we offer several glitch-free features at a highly affordable rate to serve our customers best. Our software comes with various features such as payroll and leaves management, attendance management, recruitment, email notifications, and grievance handling. Visit our website or contact us today to know more!